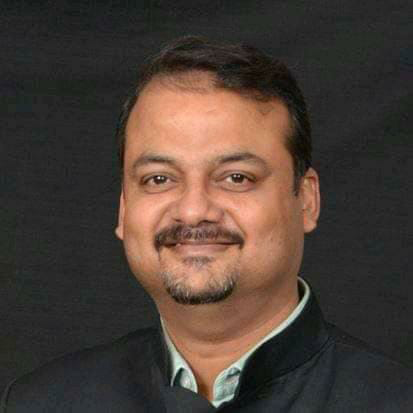 Principal Speaks!
I just can't express in words what it means to be called a Principal of such a wonderful institution & how it feels to be part of a family where achievement, fame & glory is just a habit. This is an astounding moment in my life & the joy parallels the ecstasy of the first gentleman who set his feet on the moon or the one adventurous soul who ventured into space, for the first time ever. This day in my life is certainly destined to bring to the fore… a "New Me" …. & I know, I would have sleepless nights…anything & everything tough…. ahead of me as I tend to unfold the role of a Principal every passing moment. But, it unleashes a new world where shaping my construct & conviction in the best mould… takes the front seat. It comes with a lot of challenges & yet instill in me the invincible power to set things in the right perspective.
On this very special moment, I would like to salute this unique philanthropic initiative of our Chairman & the untiring efforts of our core Management Team for having given our country a new dimension to Schooling that revolutionizes the next generation's academic practices. My heartfelt thanks to the most talented Faculty pool of our institution that I am sure would always stand beside me in being able to nurture the child of tomorrow.
The key to growth is 'balance'… skills and knowledge! Habit formation plays a vital role too! To me, Leadership is all about "Making it Simple". Having found a place amidst some of these inspiring luminaries of all times who stand as a telling illustration of what demarcates between mediocrity & excellence, I am absolutely left with no option… than to strive hard & even harder to achieve what we call 'success' in its real shade. I promise to dedicate my heart & soul to evolving unmatched ideas & actions to navigate my team on to a mission that goes into believing… life isn't just a matter of "Growing Old" but rather "Growing Up." Jai Hind!
With Regards
Rohit Panda (Principal)